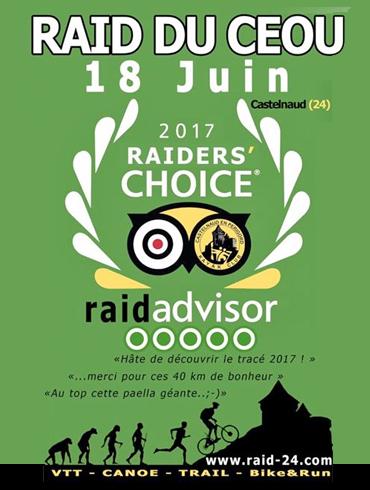 6 kms from Les Pastourels campsite, discover the Céou raid: Mountain biking, running and canoeing. This magnificent course of about 40kms will take you through the most beautiful corners of the Céou and Dordogne valleys.
You will have the opportunity to admire some of the most beautiful viewpoints of the Périgord Noir, notably the castles of Milandes, Castelnaud, Fayrac, Marqueyssac, or Lacoste which mark out in turn the 20 kms of the mountain bike course.
Not to mention the 7 km of canoeing which will allow you to admire the same castles from another point of view.
For more information: https://www.raid-24.com/